The Cleveland LC, like the city itself is a hard working group! The strength of the LC is in the "We Will Stay and Build" mentality that seems to designate throughout not only Cleveland; but the state of Ohio as a whole. If you possess these characteristics, we definitely have a spot for you!
Contact Us
Phone 877.822.7019
Bijou Star, Hip Hop Caucus Cleveland Coordinator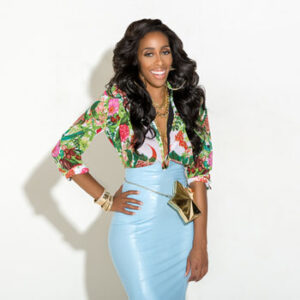 Bijou Star exudes poise, passion, and personality as she connects and captivates audiences through a unique communication style formulated from experience and education. The multimedia talent, affectionately known as "Glam Star," was born in Washington, D.C. and raised in Shaker Heights, Ohio. She earned her bachelor's degree in Broadcast Journalism from Howard University's prestigious John H. Johnson School of Communications.  Bijou has built a platform that allows her to work with numerous media trailblazers in several mediums. In addition to radio, she was host and executive producer of the critically acclaimed weekly lifestyle and entertainment television show, "Nu City View."
Bijou started her radio career in Cleveland, OH and you can now catch Bijou dishing all the hottest and breaking celebrity news and gossip in Detroit, MI on her daytime radio show "Bijou Star LIVE" 10:00 a.m. – 2:00 p.m. Monday to Friday on Hot 107.5 FM.  Bijou is also a YouTube personality and creator of TheBijouStarFiles, an all-encompassing entertainment, fashion, lifestyle and pop culture video blog.
Bijou's infamous celebrity interviews have been heard and seen by millions via the radio, internet and television.  Her interviews have been featured on VH1's "Basketball Wives" and numerous websites and blogs including Billboard.com, MTV.com, EOnline.com, Vibe.com and XXLmag,com just to name a few.
Off air, you can find Bijou engaged in public service by volunteering in her community. She humbly uses her platform to give of her time, energy, and resources to enlighten and empower individuals by giving them a voice. A natural motivator, Bijou finds her greatest joy speaking and mentoring in schools and outreach programs. As a Breast Cancer Awareness Advocate she is the creator and producer of "I'm A Survivor": Breast Cancer Awareness Fashion Show, an annual event in honor of her mother, a two time breast cancer survivor.
Bijou lives by the quote that she closes every show with…"God is good all the time, and every setback is nothing but a setup for a comeback."
Follow Bijou on Social Media