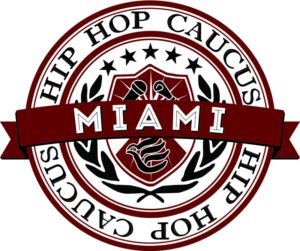 We aim to build the community through unifying one another and joining for a common cause. Our Leadership Committees feature the needle movers and tastemakers in each city. I denitrify with your Local Hip Hop Caucus Coordinator to get involved. All Power To The People!
Contact Us
Phone 877.822.7019
Asa Sealy, Hip Hop Caucus Miami Coordinator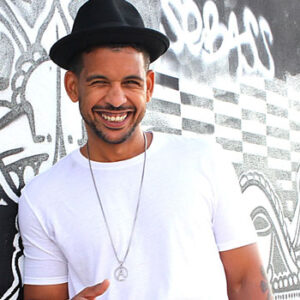 Asa was born in Trinidad and attended the prestigious Fatima College where he graduated and left to the United States to further his education. He attended St.Thomas University and F.I.U. where he studied Mass Media Communications and Economics. Asa started his career as a Promotions Director of WRGP FIU radio in 1999. While at FIU, he also served a Special Events Coordinator for the Student Organization Council; held the Special Events Chair position in Student Government, and was a key member and influencer of the Caribbean Students Association.
In 2003 Asa opened his own Marketing Company and catered to Caribbean Brands and Special Events. His company has handled the marketing and event planning for some high profile companies and special events. With an array of corporate and special event clients that include: Caribbean Airlines, Carib Beer, Virginia Key Beach, Century 21 (Doral Stars), Miami and Broward Carnival, International Caribbean Music Festival, and Interscope Records. Asa has become the architect responsible for some of the most exciting campaigns throughout South Florida promoting everything Caribbean.
In 2011, Asa was offered a full time position with one of his long time clients, Carib Beer as their S.E Business Development Manager, managing the company's portfolio of great tasting beer and premium stout products. Responsible for the management of the Distributor network from Virginia to Florida, the role allows Asa to utilize his communication and planning skills to maximize results for the company.
In 2013, Asa decided to hang his traveling hat up and return to running his own business, while spending more time with his young family. After resigning his position with Carib Beer, Asa opened a boutique agency specializing in branding, marketing, artiste management and event planning, Aifos Agency. With international clients, events and brands like, Ato Boldon (Olympic multi-Medalist), Kevin Lyttle (International Recording Artiste), DJ Mad Linx, (TV Personality/DJ – BET), Verizon Wireless, Miami Children's Museum, Caribbean Airlines, Miami Carnival, Miami Under40, Caribbean Film Festival Miami, Caribbean Style Week, and Colors of the Caribbean, Asa has already positioned himself and his company in a commanding position within a very competitive industry.
In 2014, Asa welcomed two new brands into his already diverse portfolio of projects. He co founded the Under40 Group, a movement of young professionals in Miami, who meet and network at monthly events throughout the city and Kidsville, a concept set to redefine the family retail shopping experience. He is a devout husband, proud father and believes in making family the top priority in his life.
In his spare time, Asa likes to travel, listen to music and play golf. He is the Executive Director and Founder of Caribbean American Heritage Florida (CAHFI), Chairman of the Board of Miami Carnival Inc and sits on the Board of Directors for the Rhythm Foundation. He is also the Miami representative for the Hip Hop Caucus Leadership Committee.
Follow Asa on Social Media