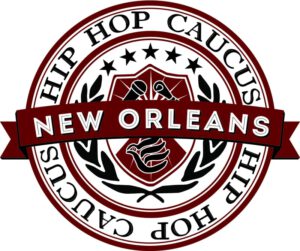 New Orleans is quite possibly one of the most beautiful cities in the world. The city exudes a sense never giving up and a determined mindset that sets them apart from many other places. These are the characteristics shown in our New Orleans LC. We are looking to add to our LC with those who are survivors at heart. Get on board today!
Contact Us
Phone 877.822.7010
Sess 45, Hip Hop Caucus New Orleans Coordinator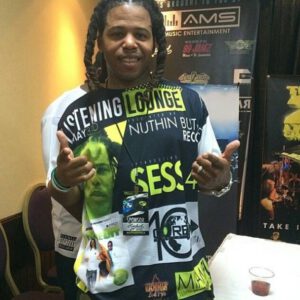 Hailing from New Orleans' infamous Ninth Ward, Sess 4-5 is a New Orleans original through and through. It is evident from the first time you meet him, that the city had a huge impact on his image. Raised in the Desire Project, Sess is the epitome of an artist who gives back to his neighborhood. His lyrics speak of the reality of life in New Orleans and paints a vivid picture for his fans, while laced over beats created by some of the region's most prolific producers. As proof of the respect he garners from his peers, Sess 4-5 was given an "Unsung Hero" award by hip hop icon, Davey D, after giving a most eloquent interview discussing politics and hurricane recovery, following Hurricane Katrina. That interview showcased the insight Sess 4-5 has on the world around him, which speaks volumes as to why he is looked up to by the masses.
Growing up, Sess 4-5 was influenced by his parents, as well as the people in his community. Tupac Shakur, E-40, Mystikal, L.O.G., Soulja Slim, and Tim Smooth influenced him musically. His love for the City of New Orleans is evident in everything he does, whether that is working the Black Love Summer Camp or the annual Katrina March and Secondline, or grinding tirelessly to push his label, Nuthin But Fire Records, to the top of the charts. He is also the owner of Nuthin But Fire Record Store, the first music store to open in Metro New Orleans following Hurricane Katrina, where he can often be found making sales, dropping knowledge on his customers or promoting his wares.
Sess 4-5 has truly made a lasting imprint on his craft, having raised the bar, encouraging artists to become educated, hardworking members of their chosen profession. More importantly, he speaks to the youth, positively influencing them and giving them a needed push in the right direction.
Sess 4-5 has worked with other legendary New Orleans artists such as Partners-N-Crime, L.O.G., Mia X, Soulja Slim, Turk, Mr. Magic, 5th Ward Weebie, Ms. Tee, Fiend, and quite a few more. In addition, he is one of the most sought after solo acts in the city, when it comes to features and video cameos. Sess 4-5's plans include working tirelessly until Nuthin But Fire Records becomes a household name and given his current show schedule, he is well on the way to doing just that.
Sess 4-5 also plans to branch out into other avenues of entertainment, including finely honing his acting skills. There is absolutely no doubt that Sess 4-5 is moving to the top of the entertainment ladder and bringing his Nuthin But Fire Records with him. The sky is the limit for a multi-faceted artist such as Sess 4-5. He brings a lethal combination of musical talent, intelligence and charm, qualities that are certain to ensure placement among the brightest stars and "kill" the game.
Follow Sess on Social Media