Air Date: Tuesday, March 27, 2018
Time: 6:00 PM ET / 3:00 PM PT
Listen Live Radio: WPFW 89.3 FM in DC/Maryland/Virginia
Listen Live Online: WPFW.org/radio
Our moral imperative to act on climate change and protect the earth is rooted in faith. There is also an economic imperative to act – job opportunities, entrepreneurship, and a thriving sustainable economy. to comprehensive movement means combining moral obligations and economic obligations. Rev Yearwood and Mustafa Santiago Ali examine building spiritual and financial power together to offer holistic aid to communities at risk. Creative Justice Ministries Executive Director Shantha Ready Alonso and Volt Energy co-founder Gilbert Campbell stop by the studio for Think 100% – The Coolest Show On Climate Change. http://yourcialisrx.com/female_cialis.html
In Episode 3 of Think 100%, we'll explore:
Building spiritual and economic power to assist vulnerable communities impacted by pollution and climate change

The faith communities' historic and current efforts to protect our health and planet

Entrepreneurial opportunities in the clean energy economy

How places of worship are cutting energy costs and being part of the solution
Episode Guests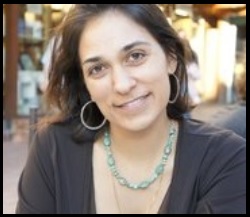 Shantha Ready Alonso is Executive Director for Creation Justice Ministries, a non-profit organizations represents the creation care and environmental justice policies of major Christian denominations throughout the United States. In her role as Executive Director, Shantha manages cooperation with 38 national faith bodies including Protestant denominations and Orthodox communions as well as regional faith groups, and congregants to protect and restore God's Creation. She worked for the National Council of Churches from 2008-2013 doing young adult, anti-poverty, and eco-justice ministries buy Amoxicillin online. She also served as vice chair of the World Student Christian Federation from 2008-2015. Shantha is a contributing author to For Such a Time as This: Young Adults on the Future of the Church and editor of the anthology: Towards a Global Christian Movement for Eco-Justice: Young Voices from North America. Please visit the Creation Justice Ministries website for more about Shantha and the organization.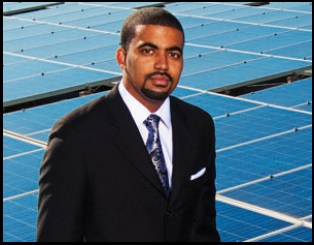 Gilbert Campbell is one of the co-founders and principals of Volt Energy, a national renewable energy firm that finances and develops solar projects, electric-vehicle charging stations and energy storage solutions for commercial, government, educational and non-profit institutions. In 2011, Gilbert helped bring solar to the first African American church in Washington D.C. to rely on renewable energy for electrical power.
Gilbert's passion is driving inclusion in the clean energy sector by providing STEM education and outreach opportunities for young people across the country. Gilbert had the distinction of being recognized during President Obama's administration, and in 2016, he received the White House Champions of Change Award for his leadership in advancing climate change equity. Gilbert was named to EBONY magazine's 2014 Power 100 List, which recognizes influential achievements by African-Americans annually. Under Gilbert's leadership, Volt is a 2014 recipient of Amtrak and The Washington Wizards Pioneer Award, which honors companies that have made a positive impact in their community. Aciphex No Prescription
Read more about Gilbert and Volt Energy on their company website.
Join the Conversation
This show is of, by, and for the people – so we need to hear from you! You are vital in the process to improve our communities now and protect future generations. Join the conversation and submit questions for the show using #Think100 on Twitter and be sure to tag us @HipHopCaucus.
Podcast: Play in new window | Download