In episode eight of Think 100%, we'll explore the fight for clean air and water, healthy communities, and a sustainable planet for future generations with two great allies of Hip Hop – moms and scientists!
Joining us in the studio are two amazing leaders from Moms Clean Air Force – Heather McTeer Toney (Local Government Senior Adviser, former mayor) and Molly Rauch (Public Health Policy Director). With over 1,000,000 members, Moms Clean Air Force is a major force when it comes to making real change at the local, state, and federal levels. As we discuss so often on #Think100 show, right now the Trump administration is rolling back air, water, and climate protections. As a result, our communities suffer, putting our kid's health is on the line. Moms Clean Air Force has a major initiative underway to counter those attacks – they are showing support for mayors who are picking up the slack
. They want these mayors to know that moms have their back whenever they show leadership to protect families.

Ken Kimmell (President of Union of Concerned Scientists) is also dropping by to fill us in on the fight for cleaner car and trucks. The transportation industry is the number one culprit when it comes to emitting harmful pollution into the air. This makes the air in some of our most vulnerable communities very hard to breath. More of these toxins in the air also intensifies global warming, making climate change more prevalent, thus causing greater damage. Ken will fill us in on who is slowing down progress and why you should know about this fight. 
Broadcast Date: May 1, 2018
Broadcast Time: 6:00 pm ET / 3:00 pm PT
Stream: WPFWFM.org/radio
Live Radio: 89.3 FM in DC/Maryland/Virgina
Podcast: launching soon! 
Get some insight before the show:  
Episode 8 Guests: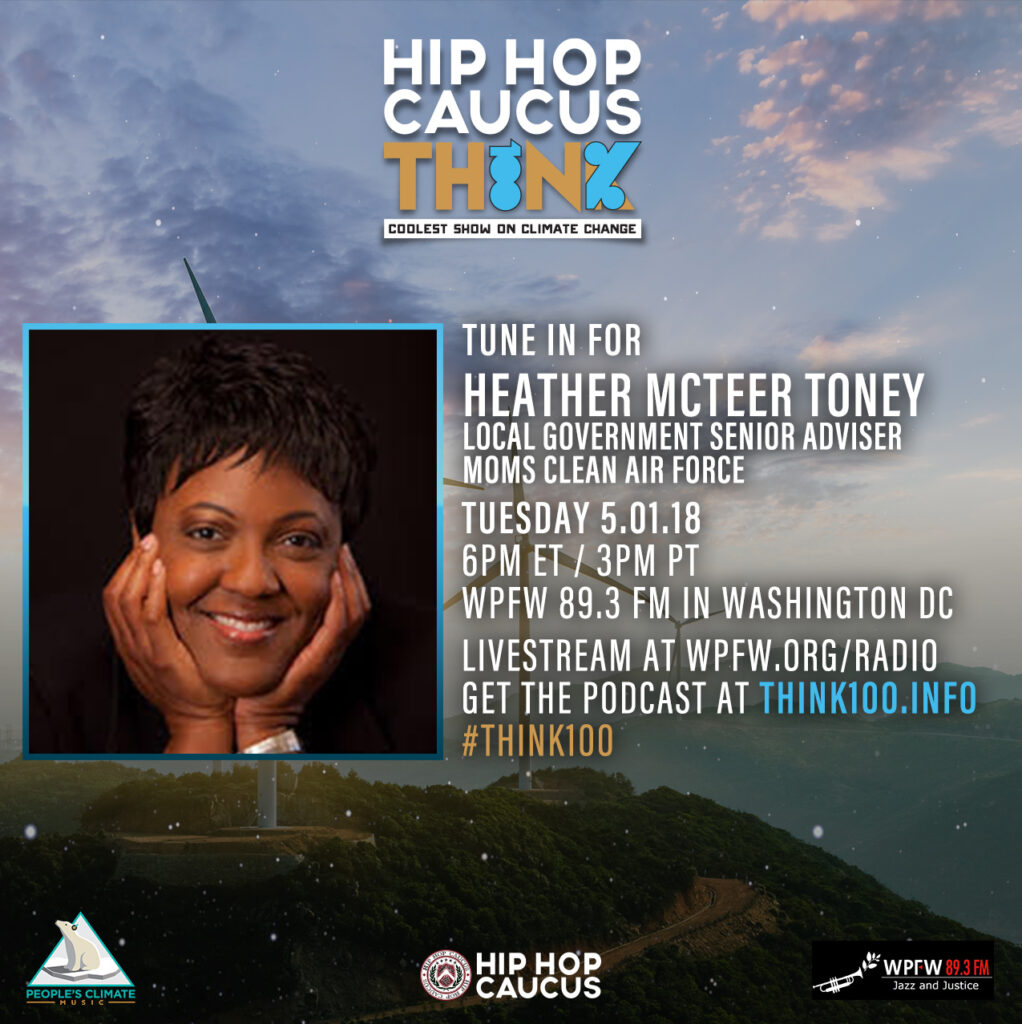 Heather McTeer Toney, Local Government Senior Adviser, Moms Clean Air Force: Heather served as the first African-American, first female and youngest mayor of Greenville, MS. In 2014, she was appointed by President Barack Obama to serve as Regional Administrator for Environmental Protection Agency's (EPA) Southeast Region. Known for her energetic and genuine commitment to people, her work has made her a national figure in public service, diversity and community engagement. Heather works on local government policy initiatives and leads the Moms & Mayors program of Moms Clean Air Force. Heather holds a bachelor's degree from Spelman College in Atlanta and a law degree from the Tulane University School of Law. She loves triathlons and bacon, and at any time can be found chasing her toddler or riding in old classic cars with her husband and daughter.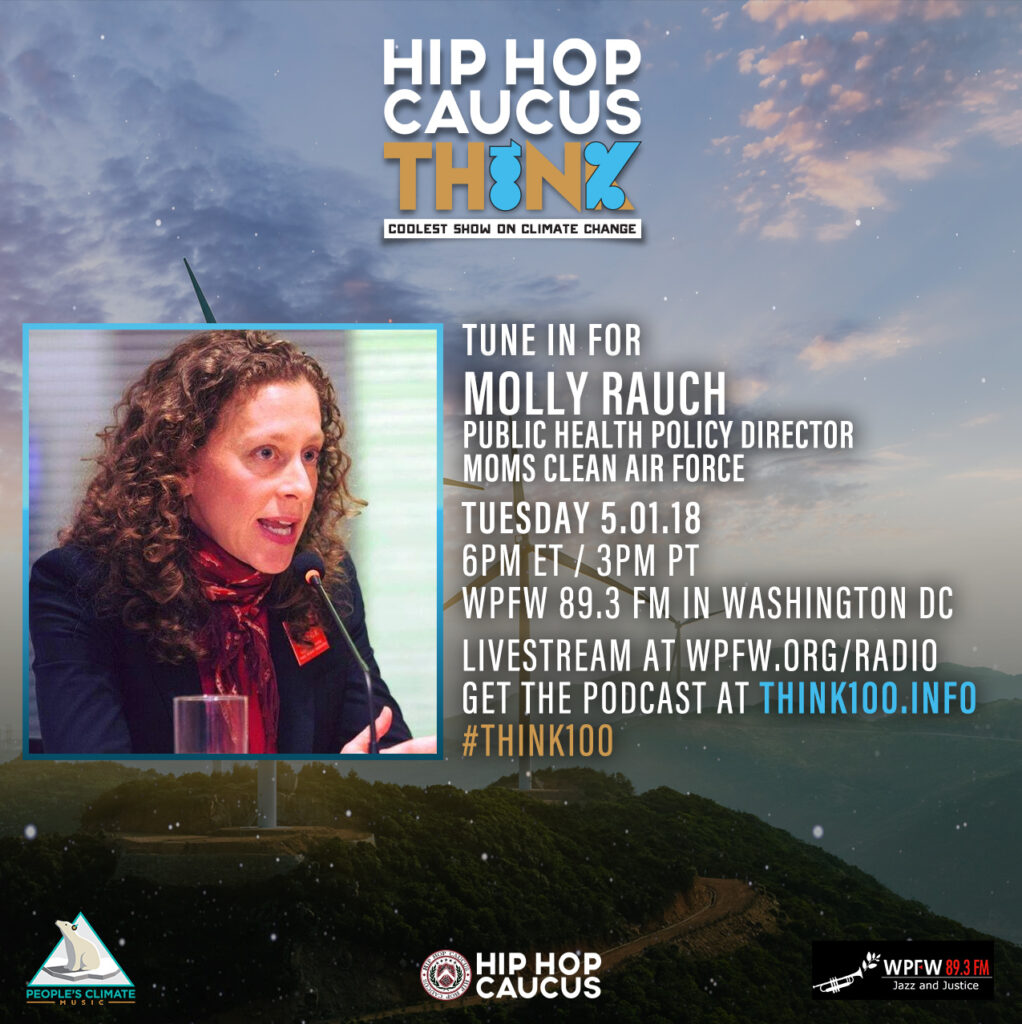 Molly Rauch, Public Health Policy Director, Moms Clean Air Force: as public health policy director, Molly develops clean air campaigns, creates educational resources, manages media outreach, cultivates partnerships and collaborations with other organizations, and writes about public health, science, and policy. She lives with her family in Washington, DC, where she serves on the District of Columbia's Commission on Climate Change and Resiliency. Her writing on environmental health has appeared in Goodhousekeeping.com, Parents.com, and Huffington Post, among other publications. A native New Yorker, she holds a master's degree in public health.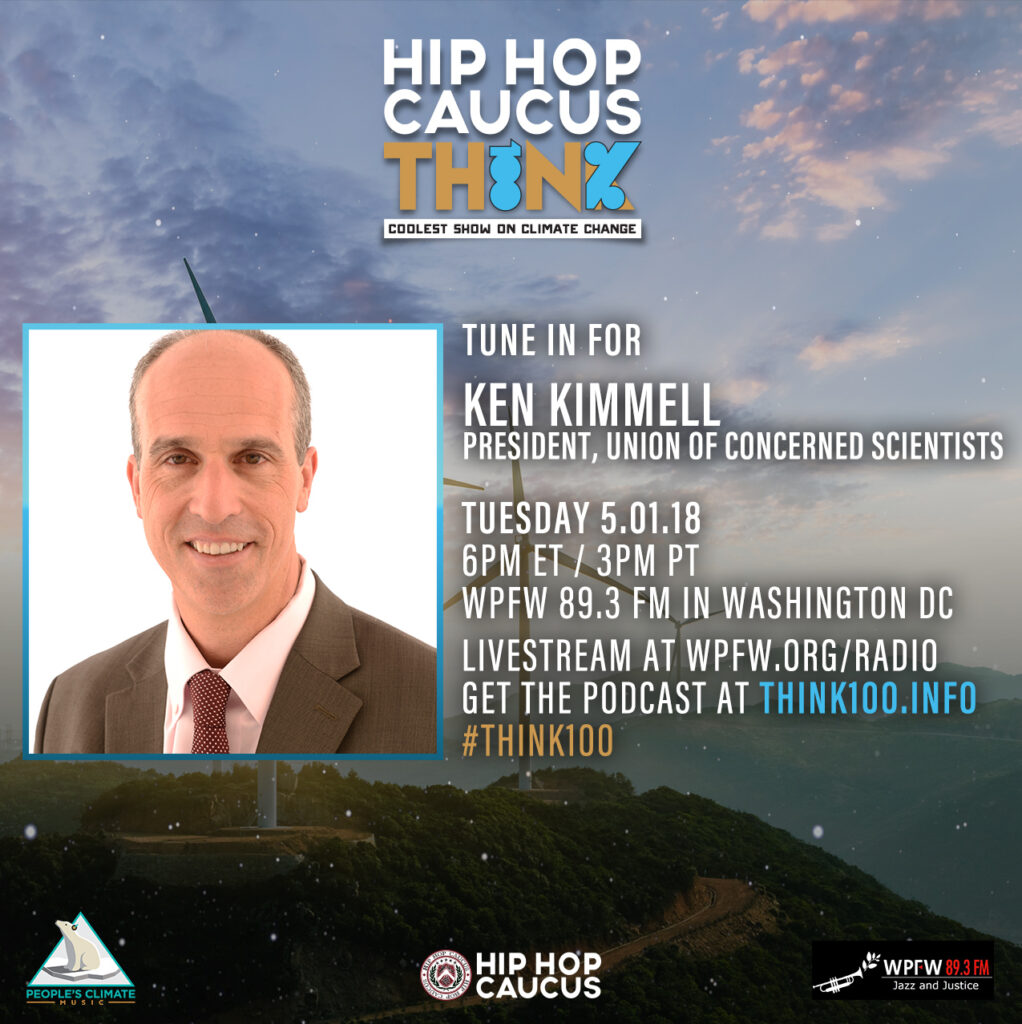 Ken Kimmell, President, Union of Concerned Scientists: Ken is president of the Union of Concerned Scientists, a leading science-based nonprofit that combines the knowledge and influence of the scientific community with the passion of concerned citizens to build a healthy planet and a safer world. Mr. Kimmell has more than 30 years of experience in government, environmental policy, and advocacy. He is a national advocate for clean energy and transportation policies and a driving force behind UCS's "Power Ahead" campaign to build a large and diverse group of clean energy leadership states. [more about Ken]