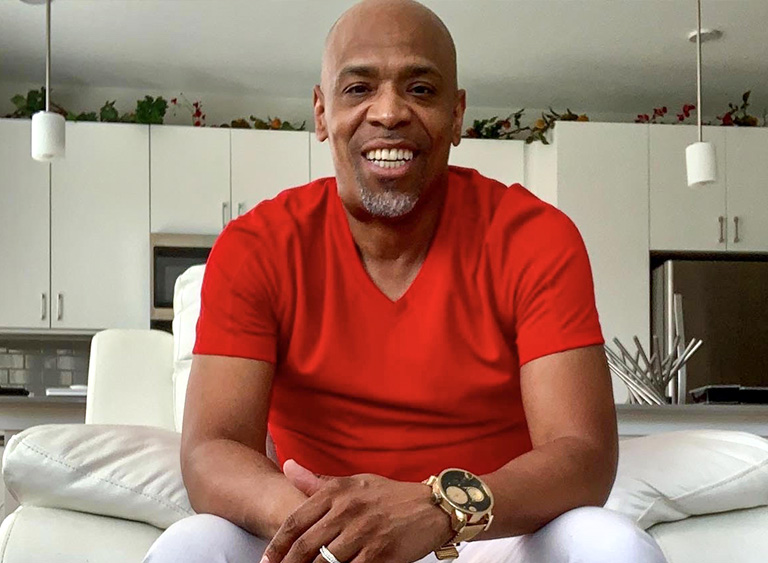 Frank Johnson is the Executive Aide/Advance Coordinator to the Hip Hop Caucus President and Chief Executive Officer. He is a true Baltimorean – who works passionately and has an extensive history as a artist liason, project & market manager, direct consumer branding, strategic-marketing, national promotions director, media and entertainment executive in the music industry.
Frank is an entertainment executive with over 30 years experience in music marketing and business, including an extensive regional and national promotions history. His experience includes executive positions at Def Jam / Universal Music Group, Atlantic Records, Def Jam Interactive Gaming, Hip Hop Caucus, 300 Entertainment, E One Records and more. He has worked alongside and under the direction of music industry leaders Russell Simmons, Lyor Cohn, Kevin Black, Jay-Z and friend/mentor Kevin Liles. Still, it is working closely with the city of Baltimore through various philanthropy initiatives that makes him the proudest. "Kevin Liles always impressed upon me to give back to our city which is the reason I pride myself in community service in Baltimore," says Frank Johnson.
In 2010, Johnson received a street renaming in his honor from the city of Baltimore located in his childhood neighborhood, West Baltimore. That same year he launched Frank Johnson Media, a creative development company focusing on strategic-marketing, social media influencing, product development, promotions and media influence based in the Mid Atlantic region. With over 30+ years experience as an entertainment executive in the music and marketing industry, Johnson has had the opportunity to support various companies, brands while also acquiring people access to national visibility and exposure.