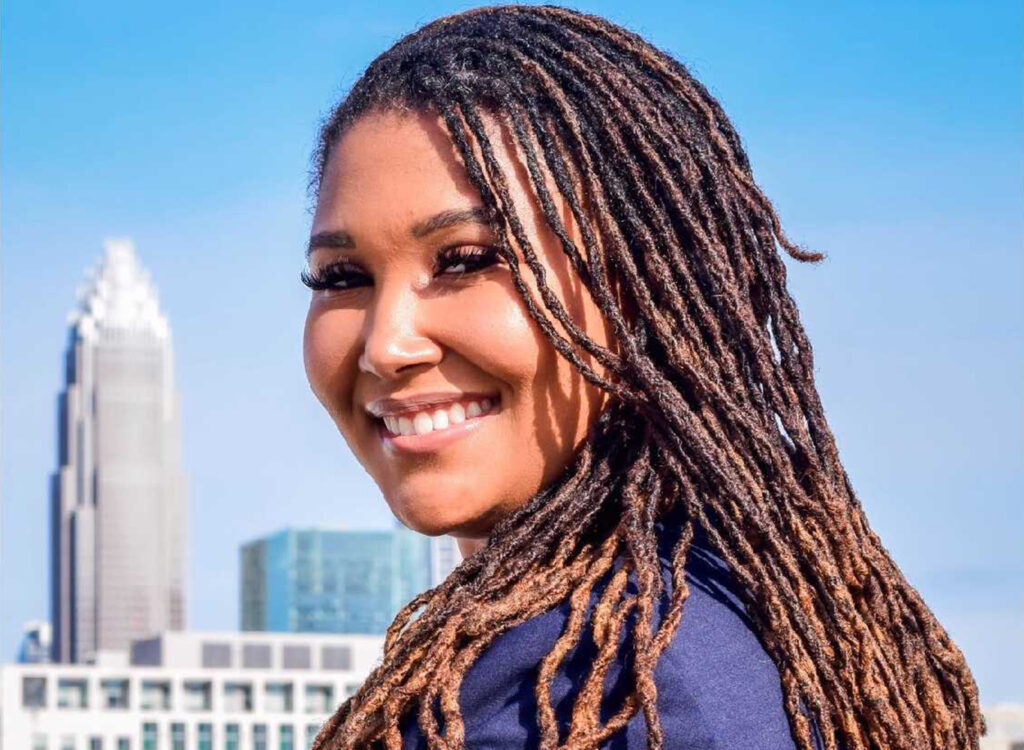 Khrystle Bullock is a public health practitioner who addresses health disparities exacerbated by climate impacts to enhance community health resilience. She has led projects around environmental justices in the Washington, D.C. metropolitan area and Baltimore, Maryland. Specifically, she has addressed toxicology in the Anacostia River impacting children's health and cognitive development, air quality, benefits of community gardens in food insecure neighborhoods, as well as heat island research.
Khrystle advanced the innovative project, 1890 Land Grant Environmental Justice Academy, which recruited students from 1890 land grants universities in a year-long partnership with the Environmental Protection Agency to engage students in environmental and climate justice outreach, research, and community development. As a result of this work, Khrystle was a featured speaker at the 2018 and 2019 National Environmental Justice Conference. 
Khrystle currently serves as Think 100% Climate Justice Fellow at Hip Hop Caucus, where she contributes her expertise across local to international climate and environmental coalitions advancing Think 100% climate priorities.