|   WE MAKE CHANGE HAPPEN  |
For Planning Purposes: September 10, 2018 *MEDIA ADVISORY* *PHOTO OP* 'Our Village', Largest Community Convening During Global Climate Action Summit, Uplifts 5 Demands for Climate Solutions and Justice  Over 50 Indigenous Leaders from Around the World, Communities...
read more

Check out our weekly radio show and podcast! Hosted by Rev. Lennox Yearwood Jr., Mustafa Santiago Ali, and Grammy-Nominated Singer & Actress, Antonique Smith, we challenge environmental injustices and shares just solutions to climate change, including a transition to 100% clean energy for all. 
More at Think100.info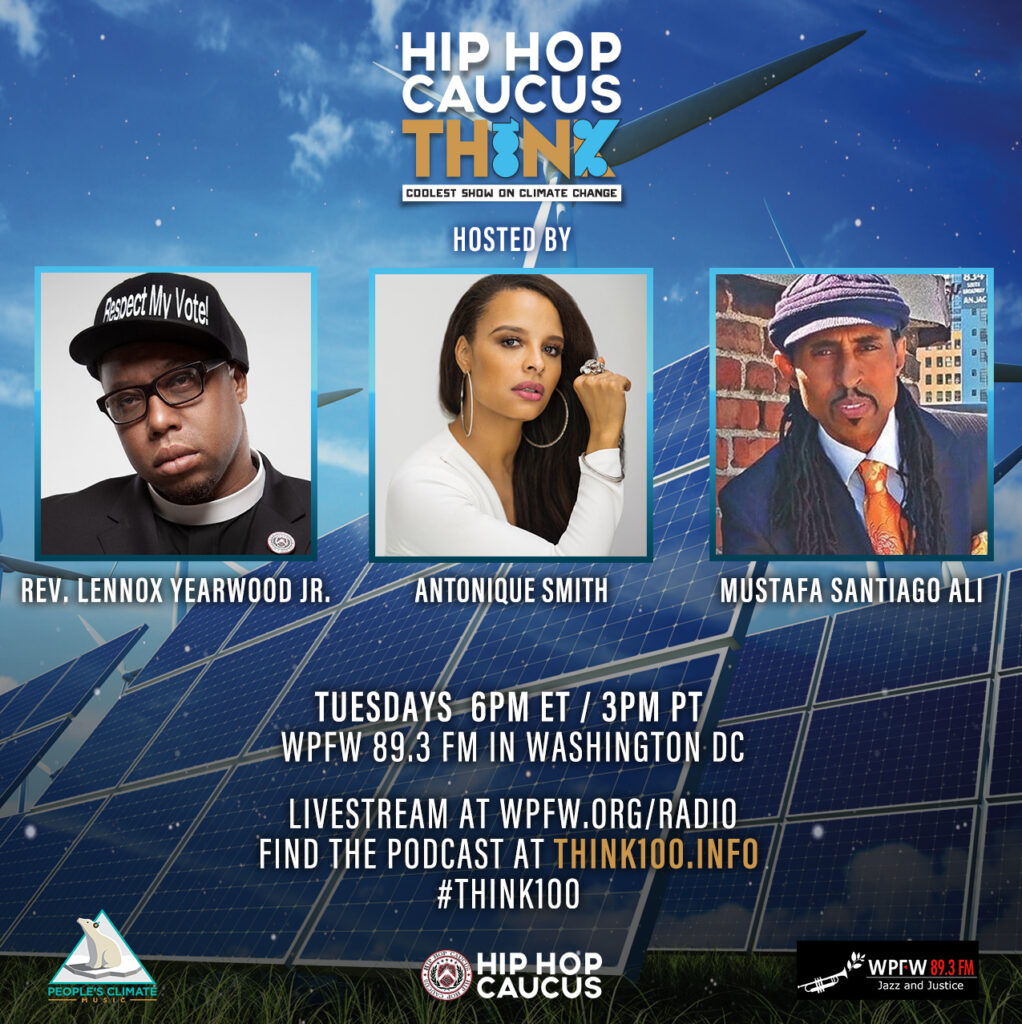 | FEATURED PROJECT  |
Our People's Climate Music project has released a cover of "Here Comes the Sun" by Grammy nominated artists Antonique Smith and Jeremih. Their interpretation of "Here Comes the Sun" is a message of hope and affirmation of our humanity and goodness when it comes to coming together to help each other in disaster and crises, regardless of our differences or divisions. Get the song now, the profits from this record are being donated to Hurricanes Harvey, Irma, and Maria relief efforts in frontline communities.