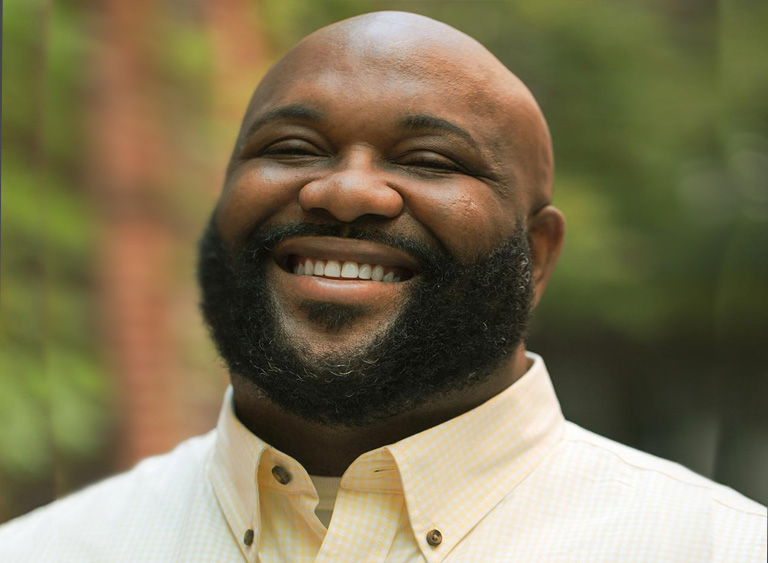 Stephone Coward is the Economic Justice, Justice Paid in Full Campaigns Director at the Hip Hop Caucus. He has worked in the banking industry in Dallas-Fort Worth for the last two decades, and has spent that time as an economic empowerment advocate for underserved communities.
Through collaboration, Stephone works to be a liaison between the community and needed resources to ensure that everyone has access to tools to make more informed decisions. He has focused his work on developing solutions through the creation of easily digestible resources and content around economic justice and an equitable economy.
A graduate of University of Texas at Arlington, Stephone possesses Bachelors of Arts in History and Master of Science in Sustainability. He is a member of Kappa Alpha Psi Fraternity Inc. and is a freelance writer for several publications.
In 2016, he cofounded BankBlackUSA and the nonprofit COWRIE Initiative to continue this advocacy work. It is an initiative that formed out of the larger #BankBlack Movement after deadly police shootings in Black communities in July 2016.
This work builds on a long legacy of connecting economic power to improving social and racial justice and equity in America. Stephone believes Minority Depository Institutions can play an integral role in closing the racial wealth gap but are historically under-supported.
In 2021, Stephone became a Just Economy Institute Fellow. The Just Economy Institute educates and connects a growing movement of financial activists who are shifting the flow of capital and power to support the well-being of all people and the planet. Because of his work and passion, Stephone has been named one of Forbes Next 1000 as a Social Entrepreneur.