Hip Hop Caucus started on September 11, 2004, when we held an event at Howard University that brought together Young People, Hip Hop Artists, Activists, and Members of Congress — igniting a force to speak truth to power in Washington D.C. From there we took the mandate to build grassroots and cultural power across a multi-issue agenda with the mission to empower communities impacted first and worst by injustice.

To celebrate 15 years of Hip Hop Caucus, we're throwing a party! If you are in Washington D.C. this weekend for the Congressional Black Caucus Foundation's Annual Legislative Conference (CBC ALC), join us for a celebration of this milestone Saturday night!
We are also co-hosting our 10th Hip Hop & Politics Braintrust with Rep. Andre Carson on Friday, which is always one of the most powerful and popular sessions at CBC ALC.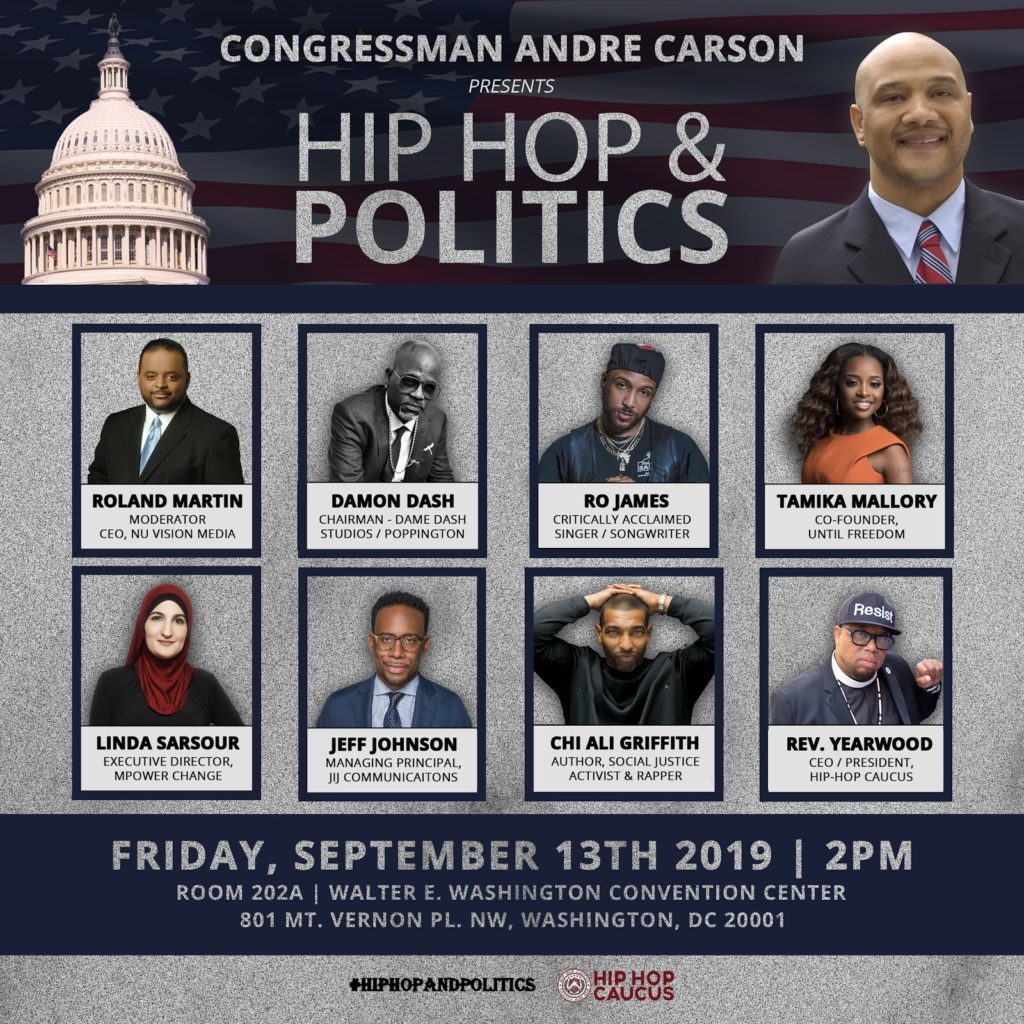 For 15 years we have organized, mobilized, and energized the movement across this country and world.
Will you donate $15 for our 15 year anniversary?
At our very beginnings, we led in the recovery and fight for justice following Hurricane Katrina, sparking our leadership to solve the climate crisis for our communities. This has led to our bold and powerful climate work that is today ourThink 100% platform.
We stood up against unnecessary wars and corporate greed of the Bush Administration. And in 2008, we launched what is now the longest running, most successful Hip Hop voting campaign ever, Respect My Vote!
As a civil and human rights organization for the 21st century, for 15 years we have marched against injustices of police brutality, gun violence, voter suppression, economic and educational inequality, and a biased criminal justice system. But there's more than marching in protest. We advocate, organize, and build alliances for solutions, and have supported so many policies that have led to real change in our communities over the years.
Looking back at all the incredible moments of triumph, as well as challenging moments of set back — I am so proud that Hip Hop Caucus has been able to bring folks together to make real change. And it all starts and ends with you — our supporters. Thank you for being on this journey with us.
The work ahead must be bigger and stronger than ever. The election in 2020 will have consequences that will last for generations.Donating today will go a long way in expanding our work in 2020.
All power to the people!