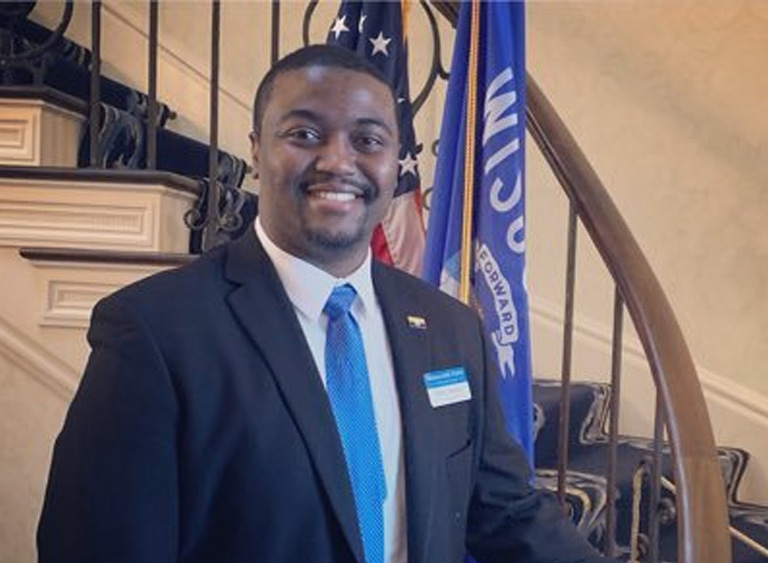 Chris Walton is the Democratic Policy Director, Advocacy Department for Hip Hop Caucus. Born and raised in Milwaukee, Wisconsin, Chris Walton previously served as Chairman of the Democratic Party of Milwaukee County breaking barriers as the youngest County Party Chair in County history, the only serving African American county chair in Wisconsin and first openly gay county chair in Milwaukee History. Under his leadership, the Milwaukee County Chair became a playmaker in Wisconsin politics and was pivotal in helping clinch victories for President Joe Biden, Governor Tony Evers, and a host of Democratic candidates in and around the local community. During his tenure Milwaukee was selected to serve as the host of the 2020 Democratic National Convention.

Chris has over a decade of experience ranging from local, state, and federal election campaigns including his own in 2020. Chris also has significant media and public speaking experience having spoken to crowds of thousands and been featured in numerous publications to include The New York Times, The Washington Post, De Spiegel (German), and local news outlets. Additionally, Chris has appeared on CNN, MSNBC, BBC, ABC, and regional affiliates. Additionally, Chris has gained extensive knowledge on foreign affairs having liaised with the Japanese, Danish, Australian, and British diplomatic corps in his capacity as Chair. Chris also has a background in policy, having worked in the Office of Mayor of the City of Milwaukee and as the Policy and Organizing Manager for the Black AIDS Institute.

A Proud Son, Brother, and Uncle, Chris, a lifelong resident of the Rufus King area of Milwaukee, Wisconsin graduated from Messmer High School and graduated from Mississippi State University with a Bachelor of Arts in Political Science, History and African American studies.