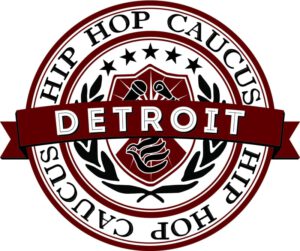 Our Detroit LC is one of most interesting around the country. They are some of the most grass roots hard workers around the country. Our Detroit LC not only pays a part in entertainment. But in the environment as well. Programs like Greening of Detroit are bringing the city together like never before. We are always looking for hard working individuals with a lust for change. If thats you, become a member today!!!
Contact Us
Phone 877.822.7019
Laronn Harris, Hip Hop Caucus Detroit Coordinator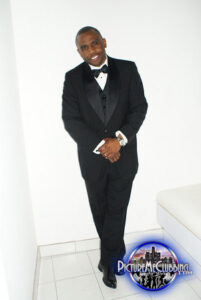 LaRonn Harris, Sr is a Native Detroiter, Wayne State University Graduate (Bachelors Degree in Mass Communication), husband to Kenyetta Harris and father of 3 LaRonn Harris II (13), Londyn Denae Harris (12), and Landen Leslie Harris (4).  He is also the Midwest MI/OH Regional Promotion Manager for Atlantic Records; Co-Founder for COIN Handlers LLC, and City Coordinator/Leadership Committee Chair for the Hip Hop Caucus (Detroit).  LaRonn Harris is responsible for the marketing, promotion and brand management of Atlantic Records urban roster in the Michigan and Ohio Valley region of the country. LaRonn's resume with Atlantic Records includes chart topping success with the likes of T.I., Trey Songz, Jay-Z, Cee- Lo Green, Diggy Simmons, Flo Rida, Laura Izibor, Plies, Estelle, Jaheim, Toni Braxton, Lupe Fiasco & Wiz Khalifa to list a few.
LaRonn Co-Founded COIN Handlers LLC a management, marketing, and consultant company whose credits include Atlantic Records recording artist Dusty McFly of Detroit, On Air Talent/Personality DJ BJ 3525 of Hot 107.5FM, artist/songwriter/producer MoeZ'art, Actor/Recording Artist/ Entrepreneur Detroit Rubber's & Burn Rubber's Roland Coit p/k/a Ro Spit, Recording Artist Sino & producer David Elliot.
LaRonn is the city coordinator and leadership community chairman for the Hip Hop Caucus Detroit, a non-profit community based organization whose mission is to organize young people to be active in elections, policymaking and service-projects. The Hip Hop Caucus focuses on strengthening democracy through voter education, registration and voter awareness campaigns, Environmental Justice, Economic Empowerment, and Civil and Human Right Issues to improve the quality of life for others. In 2011 LaRonn Harris created a platform called "Edu-Tainment 101" that uses entertainment as a platform to mobilize, educate, and engage young people ages 14-25 specifically targeting DPS & EAA students in addition to having town hall meetings at the Charles H. Wright Museum to discuss issues that affect the community.  In May 2013 in Washington D.C. LaRonn spoke as a Clean Air Ambassador for Earth Justice America before Congress.  LaRonn Harris awards and credits include:  2008 coveted Spirit of Detroit from Job Corp; 2010 The Certificate of Appreciation from Mayor Dave Bing; March 2011 Panelist at Harvard University for their Black Law School Association Empowerment Weekend; Western Michigan University Panelist for their "Health Is Wealth" symposium (2014); Michigan Front Page's 40 under 40 October (2012), Heritage Registry of Who's Who for Executives and Professionals (2012) Edition, and again in for the Who's Who Roundtable (2014).  Lastly in September 2014 LaRonn Harris was voted onto the City of Detroit's Entertainment Commission Board.
Follow Laronn on Social Media