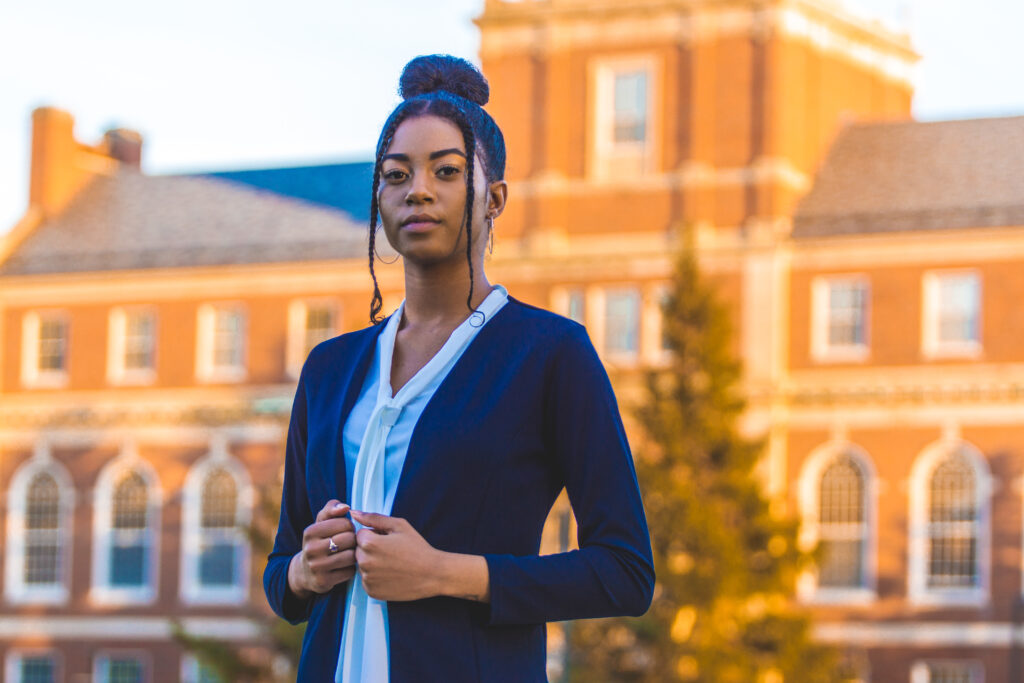 Destiny Hodges is a junior School of Communications Interdisciplinary major at Howard University from Birmingham, Alabama. Her mission is to educate and uplift the stories of marginalized communities–specifically the Black community– impacted by issues of environmental justice by using media as a form of narrative organizing.
Destiny was a labor and economic justice intern at Sierra Club in 2019 where she worked to design strategies and campaigns to engage labor and economic justice communities to help ensure the transition to a clean energy economy. In the past year, she has been organizing with her local and campus community to enrich Howard University's ethics, campus culture, development, and academic structure with principles of sustainability. In doing so, she organized Climate Strike HU and founded the Howard University Student Sustainability Committee (HUSSC).
She recently founded the nonprofit Generation Green with the goal of engaging the African diaspora by internationally connecting and uplifting the work of young, Black environmental leaders. Thus, inspiring others, sharing strategies and solutions, and drawing parallels between Black communities internationally that are disproportionately impacted by environmental inequities exacerbated by climate change.