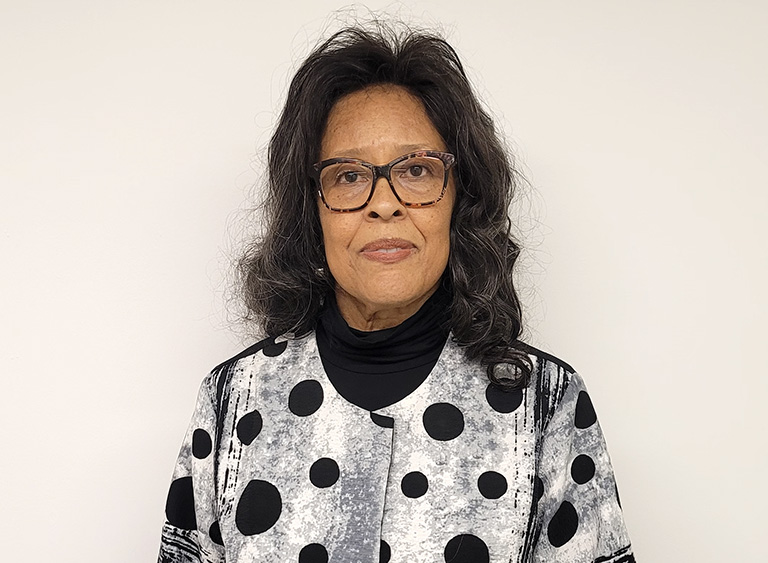 Dr. Cynthia Swann is Chief of Staff and Interim Operations and HR Director at the Hip Hop Caucus. She is concurrently President & CEO of Swann Group Global (SGG), an elected member of the American Bar Association's (ABA) Civil Rights & Social Justice Leadership Council (CRSJ), Co-Chair of the ABA CRSJ Criminal Justice Committee, Co-Chair of the CRSJ Taskforce on Fair Elections and Voting Rights, appointed member of ABA's International Human Rights Committee Climate Change Subcommittee, Vice Chair of the National Bar Association (NBA) Civil Rights Law Section, and former Commission Member of the National Medical Association's (NMA) Minority Health & Poverty Initiative.
In her work with SGG, she intersects social justice, advocacy, policy, and politics offering strategic insight and external affairs expertise to some of the nation's leading decision-makers in the private, public, and nonprofit sectors. She has served as a consultant on physician protocols for emergency medicine/shock trauma, senior counsel on criminal justice, a cabinet member on the Civil Rights Coalition on Police Reform, and an advisor to the National Commission on Voter Justice.
She also, through SGG, has had collaborations as a Civil Rights & Social Justice Strategist with the National Bar Association; served as Executive Director of the Smiley Poverty Initiative; Managing Consultant with the NEO Philanthropy State Infrastructure Fund, and more.
Dr. Swann has served as Senior Director and Chief Counsel of the National Education Association (NEA) until retirement, providing strategic counsel to NEA and affiliate leaders, facilitating informed decisions and key guidance on matters of policy related to education, social justice, human and civil rights, and issues affecting communities of color. She articulated the Association vision and position in multiple venues, both domestic and global.
In her prior role as Senior Director for Governance & Policy, she had the responsibility for providing counsel and coordinated support to NEA elected leadership in a manner that advanced NEA's mission, vision, and strategic priorities through the facilitation of governing, policy development, research analysis, interpretation, and implementation. She oversaw the coordination of the Association's annual meeting and representative assembly that accommodates approximately ten thousand delegates and their families—including those from Department of Defense (DoD) schools stationed on military bases outside of U.S. territories around the world. Also, within this role she directed NEA's offices of International Relations, Minority Community Outreach, and Strategic Scheduling and Advance. As the director responsible for officer strategic scheduling and advance, she oversaw a team dedicated to the efficiency of all public relations, logistical, technical (speech writing, talking points, etc.), and security aspects of officer, executive committee, and executive director travel and public engagements. Coordinated high-profile visits (US President, Cabinet and Congressional members, international guests, etc). Developed and implemented protocols for recommendations on travel that simultaneously achieve Association strategic goals, satisfy constituent requirements, and accentuate leadership strengths.

In directing NEA's Department of International Relations, she enhanced NEA's international visibility in the areas of development cooperation and international education and health policy and laid a solid foundation for NEA's leadership on global education and health policy and practice initiatives. She managed NEA's founding membership in Education International (EI)—an education federation of thirty million (30M) teachers, education and research employees in over four hundred organizations. She coordinated and led NEA global delegations, including delegations during the EI World Congress in Porto Alegre, Brazil and Berlin, Germany where global education related policies were proposed, debated, and decided by over 1,200 global education delegates from more than 160 countries and territories.

Dr. Swann organized, participated, and/or presented globally in Africa, Asia, Europe, Middle East, and North and South America. She was appointed to a regional strategic planning team that convened in Kyrgyzstan to examine and develop recommendations on the cultural and social barriers and consequences to women and girls obtaining appropriate and equitable healthcare and education without reprisals in the 'Stan' countries.
Cynthia managed strategic partnerships with Amnesty International, the United Nations Committee on the Elimination of Discrimination Against Women (CEDAW), the Child Labor Coalition (CLC), the International Labor Organization (ILO), the Organization for Economic Co-operation and Development (OECD), the United Nations Commission on the Status of Women (UNCSW), the United Nations Educational, Scientific and Cultural Organization (UNESCO), the United Nations Children's Fund (UNICEF), the U.S. Labor Education in the Americas Project (US-LEAP), and others.
Serving as NEA's Senior Director for the Office of Minority Community Outreach & Engagement she had responsibility for developing and implementing the multicultural infrastructure and framework for NEA's outreach to the rapidly changing diverse demographic within communities of color. Her responsibilities included identifying, engaging and sustaining racially, ethically, and culturally diverse national, affiliate and local relationships, partnerships, and joint programs with organizations and leaders within the civil rights, corporate, education, health, progressive, and philanthropic communities.
Prior to NEA, Dr. Swann served in multiple leadership capacities. As executive director of a large urban multi-specialty ambulatory facility with programs ranging from acute intensive care to long-term acute care, assisted living and residential care, to ambulatory surgery, medicine, and mental health clinics, air ambulance service, joint ventures in imaging technologies, as well as a robust outreach and engagement of the diverse community the facility served. She was responsible for the engagement, training, and management of physicians, other clinicians, and support staff to deliver on the promise of outstanding patient care. These experiences solidified her commitment to improving minority health through equity in minority access to quality healthcare.

During her tenure as an officer of the court in the areas of child protective services and parole and probation, she was exposed to the complexities of the criminal justice system and its role in service of our communities of color. As a child protective services officer, her responsibility was to investigate, identify, assess and provide intervention services to children and families with a primary goal of protecting children from abuse and neglect—ensuring their health and safety—while preserving families whenever possible. As a managing supervisor in an intensive parole and probation unit she was responsible for agents ensuring court-ordered conditions were met, assessing the risk to community safety, and applying appropriate interventions as required—while counseling toward positive change and ultimate success—for court appointed high-risk juvenile and adult offenders identified as dangerous high risk.

Her earlier work was as a social worker overseeing Women, Infants, and Children (WIC) programs. Executing responsibilities in these areas of social and criminal justice exposed a common denominator for successful outcomes that in many instances was missing — education. All of these works shaped her perspectives and intensified her commitment to social and criminal justice, and full human and civil rights equality.

Dr. Swann is an alumna of the University of Maryland-College Park, the University of California Los Angeles (UCLA) David Geffen School of Medicine, and UCLA School of Law.