|   WE MAKE CHANGE HAPPEN  |
Our team at Hip Hop Caucus is excited to announce that Think 100% is the proud recipient of a "2018 Visionary Leaders Award" from Physicians for Social Responsibility! The award recognizes exemplary efforts in addressing environmental risks to human health, including...
read more
 "The Coolest Show On Climate Change"

Check out our weekly radio show and podcast!
Hosted by Rev. Lennox Yearwood Jr., Mustafa Santiago Ali, and Grammy-Nominated Singer & Actress, Antonique Smith, we challenge environmental injustices and shares just solutions to climate change, including a transition to 100% clean energy for all. 
More at Think100.info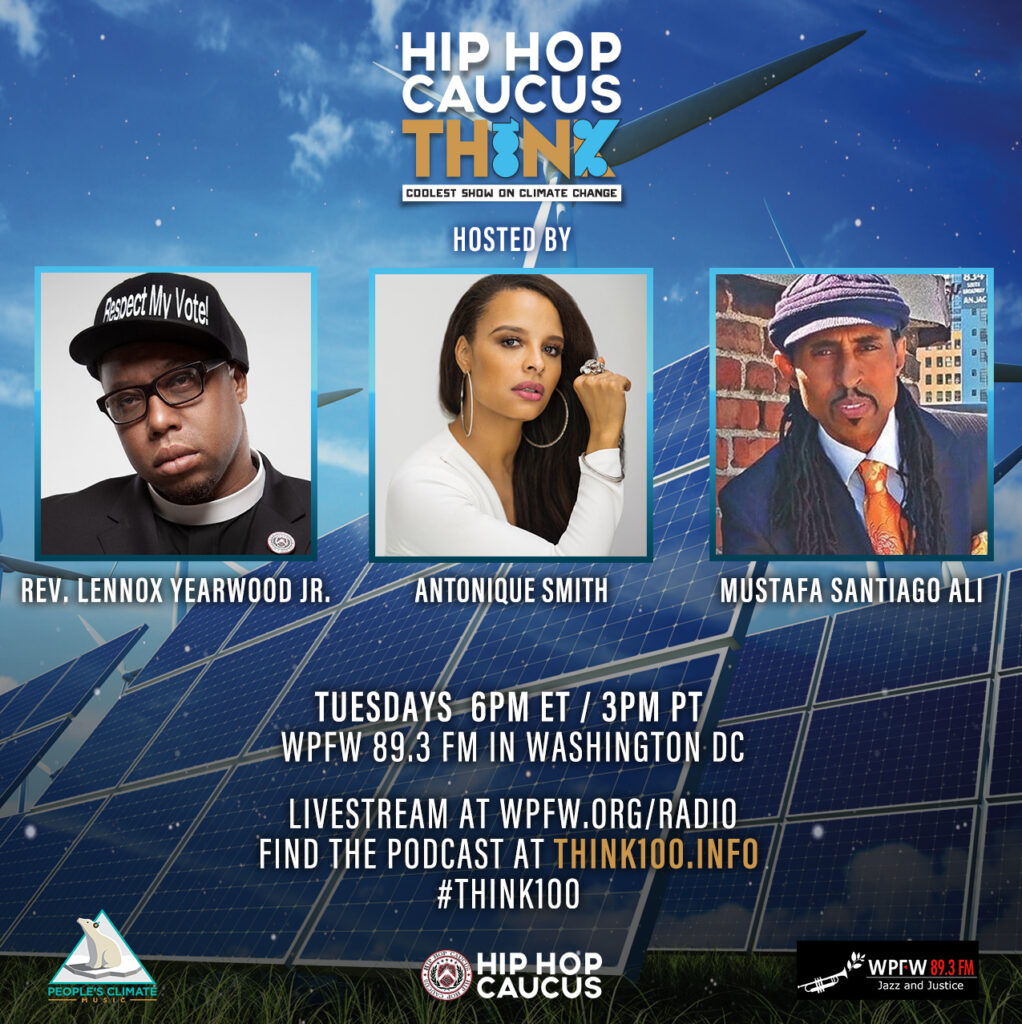 | FEATURED PROJECT  |
Our People's Climate Music project has released a cover of "Here Comes the Sun" by Grammy nominated artists Antonique Smith and Jeremih. Their interpretation of "Here Comes the Sun" is a message of hope and affirmation of our humanity and goodness when it comes to coming together to help each other in disaster and crises, regardless of our differences or divisions. Get the song now, the profits from this record are being donated to Hurricanes Harvey, Irma, and Maria relief efforts in frontline communities.